Members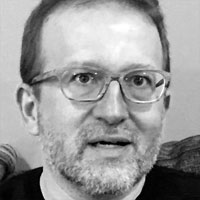 David Katz
David is founder and president of Sparrow Pharmaceuticals (http://www.sparrowpharma.com), an early-stage company that will develop safer corticosteroids (e.g. prednisone) that are potent anti-inflammatory drugs with fewer side effects than those available today. Previously, he led clinical trials teams for several experimental drugs, and was a pioneer in precision medicine, both at Abbott Laboratories. David is an alumnus of Pomona College, earned a Ph.D. in Molecular Biophysics & Biochemistry at Yale University, and was a post-doctoral fellow at The University of Michigan and The University of Chicago.
As an investor, he is most interested in promising start-ups located in Chicago and with leadership committed to the growth of our entrepreneurial community. He seeks to mainly invest in companies with potential to improve health or healthcare, mitigate anthropogenic climate change, reduce income inequality, or create technology solutions that improve quality of life across the socioeconomic spectrum.
David is proud to serve on the Board of Directors of American Theater Company (http://www.atcweb.org), a storefront theater that has premiered many successful plays including The Project(s) (Chicago Tribune best play of 2015), The Humans (4 Tony Awards including Best Play 2016) and Disgraced (Pulitzer Prize for Drama 2013, most produced play nationally in 2015-6).