Members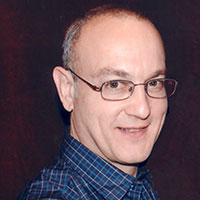 David Shulman
David Shulman is a Principal of Harbor Street Ventures. He brings to Harbor Street a diverse background in technology and engineering. His primary focus is technology based start-ups and the commercialization of innovations at universities and national labs. From 2001 until its dissolution in 2014, Dave was a co-founder and Principal of Komico, LLC; a proprietary trading firm specializing in algorithmic trading. He had many roles at Komico including operations, trading strategy development, recruitment, system administration, technology evaluations, and software development.
Previously, Dave worked as a software consultant creating custom software for clients in the health care, publishing and trading industries. His experience with trading started on the floor of the Chicago Mercantile Exchange where he traded futures and options. He began his career as an engineer at Motorola. There he worked in the manufacturing operations for telecommunication equipment and later developed software for vehicle location systems.
Dave has a BS in Industrial Engineering from The University of Illinois at Urbana- Champaign. He enjoys running, hiking, and the Rocky Mountains in all seasons.