Members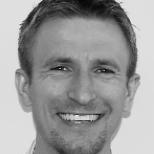 Marek Kowalczyk
Entrepreneur / Chief Executive Officer / Investor
Business entrepreneur with 20 years of experience in identifying business opportunities, launching and leading successful companies, developing products and solutions, sourcing products and services in Asia and Europe and developing strategy.
Founder and CEO of IDEA Furniture, Co. a Chicago based furniture Retail Company. The company provides complete custom furniture solutions to end users, from design to manufacturing, building high-end products from natural eco-friendly materials, all imported from European Union.
Marek has a deep knowledge of furniture manufacturing processes having held a position of chairman a company He founded in 2002 and sold in 2010, based in Warsaw area, Poland. Marek was responsible for establishing new markets in Europe and in US, product launches, and setting strategy for the company.
Marek is currently serving as a Vice President of International Business Affairs at Polish American Chamber of Commerce and is on a Board of Directors at Polish Museum of America. He has served on a Board of Copernicus Foundation from 2005 to 2015, which is a major civic, cultural, educational, recreational and entertainment not-for-profit Center.
He holds an Executive MBA from Northwestern University Kellogg School of Management, and a Bachelor of Arts in International Business from National Louis University. Married to Agnieszka and father of two girls who enjoys spending time with them. In a free time He plays golf, travels and rides his Harley.