Members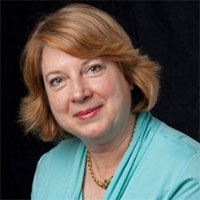 Suzanne Reade
Suzanne Reade serves as president of the Chicago ArchAngels, which is a chapter of the Washington DC ArchAngels.
Earlier, she served as president of the Urban Insurance Partners Institute, an organization dedicated to helping insurers succeed in complex urban markets. Through a Ford Foundation grant, UIPI developed an innovative research study to test new underwriting methods.  UIPI also introduced new trends, data and best business practices.
Prior to UIPI, Suzanne was public affairs director for CNA Financial, a national multi-lines insurance company.  By identifying emerging issues and corresponding corporate strategies, she helped CNA better manage the legal and regulatory environment.  Suzanne initiated state and national programs and campaigns, often involving diverse coalitions, that addressed civil justice, workers compensation, commercial lines, life insurance  and construction defects issues.
Before joining CNA, Suzanne was a public affairs specialist for the Alliance of American Insurers, where she managed two regions and also led a special project for the association's president on legal issues.  In addition, by assisting the Illinois Supreme Court committee on alternative dispute resolution, she helped enact legislation that upgraded legal dispute resolution in Cook County, leading to a significant drop in the civil court backlog.
As a founder of the New York Public Interest Research Group, she led initiatives that resulted in improved product safety, generic drug pricing, and in conjunction with other state public interest groups around the country, a landmark ruling by the Federal Reserve Board stipulating that loan interest costs must be stated in annual percentage interest rates.
Suzanne holds a B.A. from Syracuse University, where she served on the debate team, and she attended Loyola University School of Law.  She completed the Graham School Basic Program at the University of Chicago, and she hopes to rejoin the alumni classes.
Past board positions include New York Public Interest Research Group; Neighborhood Housing Services of Chicago; North State, Astor and Lake Shore Drive Association; Chicago Waldorf School; and the Professional Womens Club of Chicago.